Dentists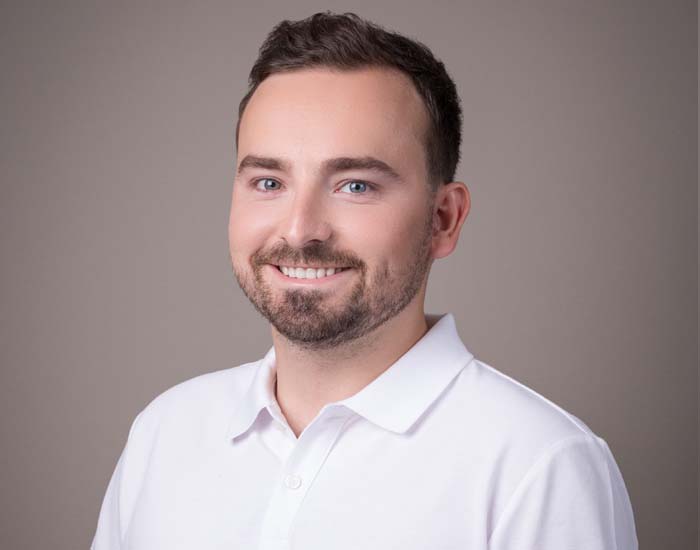 MDDr. Marek Malý
Principal Dentist
MDDr. Marek Malý
Principal Dentist
---
I am a graduate of the dental program at Charles University Faculty of Medicine in Hradec Králové. My main focus is on microscopic dentistry for both paediatric and adult patients. I specialize in various areas of dentistry, such as restorative dentistry, prosthetic dentistry, oral surgery and implantology. To keep abreast of new developments in my field I regularly attend training and courses to expand my knowledge and skills. "I place great emphasis on regular preventive examinations in cooperation with a dental hygienist".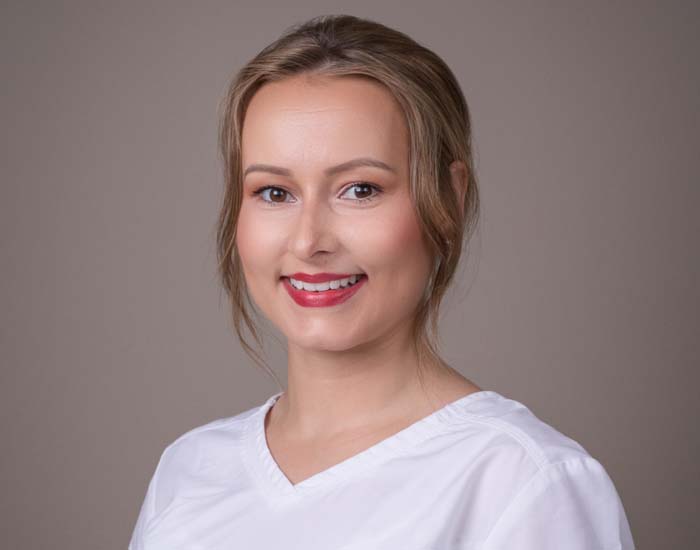 MDDr. Eva Bieliková
Dentist
MDDr. Eva Bieliková
Dentist
---
"I like to return people a smile". As part of my internship at the Faculty of Medicine, I participated as a lecturer and trainer in the Dentalalarm and Brusher projects - lectures and dental hygiene training for children in nursery and schools. As part of post-graduate education, I constantly attend a range of professional courses and lectures that allow me to learn new things focused on aesthetic dentistry, endodontics and prosthetic treatment. Due to that, I bring the most modern procedures to my patients. I perform all procedures using magnifying glasses, which allow me to focus on the finest details. I always try to create the most pleasant environment for my clients so that they feel comfortable, and all worries subside. Painless treatment, patience and your maximum comfort are a matter of course for me.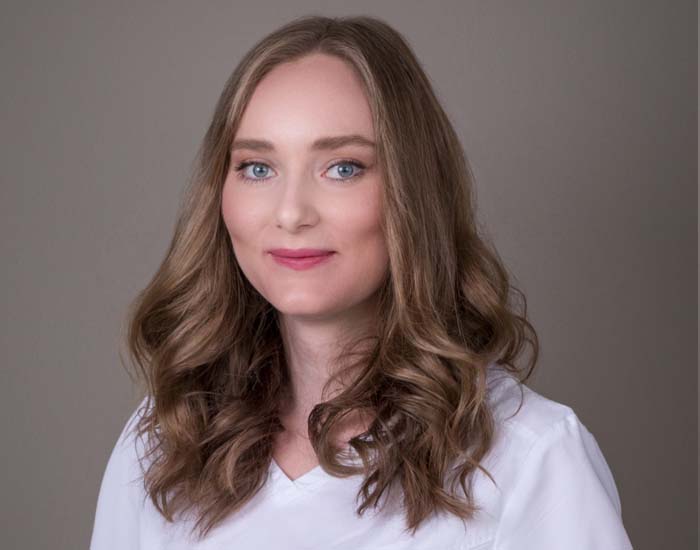 MDDr. Dominika Krajčová
Dentist
MDDr. Dominika Krajčová
Dentist
---
After graduating from the 1. Faculty of Medicine of Charles University in Prague, I started my career at the AGEL Dental Clinic. I mainly specialize in conservative and prosthetic dentistry. My top priority is keeping the patient informed and comfortable when receiving dental care. Patients highly appreciate my gentle approach in combination with thoroughness. Together, we will get over even seemingly irresolvable issues, while my personal and kind approach will help relieve your anxiety and fears. I enjoy keeping up with the latest trends and new dentistry techniques, continuously working on myself, and growing professionally. As for my free time, I like to spend it in the mountains. As for my free time, I like to spend it in the mountains. In the winter, I am an active skier, and in summer, I am engaged in both; alpine hiking and ordinary walks in nature. I also love traveling, and getting to know new countries and their history.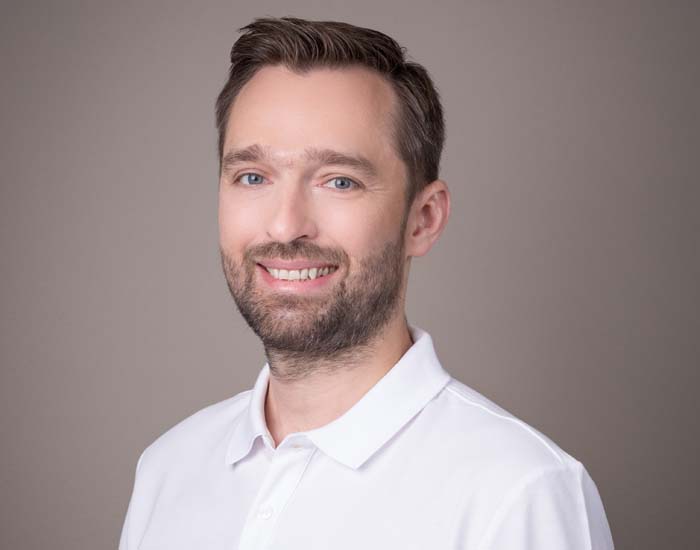 Dr. Oleksiy Bilous
Dentist
Dr. Oleksiy Bilous
Dentist
---
I completed studies as a doctor in dental medicine in 2003 at Donetsk National Medical University in Ukraine. My specialty is prosthetic and restorative dentistry. I also completed an internship in implantology in Switzerland and then I successfully passed the approbation exam at Charles University. My main focus is on complete dental rehabilitation, implants, prosthetics, aesthetic dentistry, aesthetic ceramic veneers, microscopic dentistry and surgery. I always approach my patients professionally and with empathy, I am an expert in complex cases and nothing surprises me.
MDDr. Thuy Linh Nguyen
Dentist
Nurses / Dental Instrument Technicians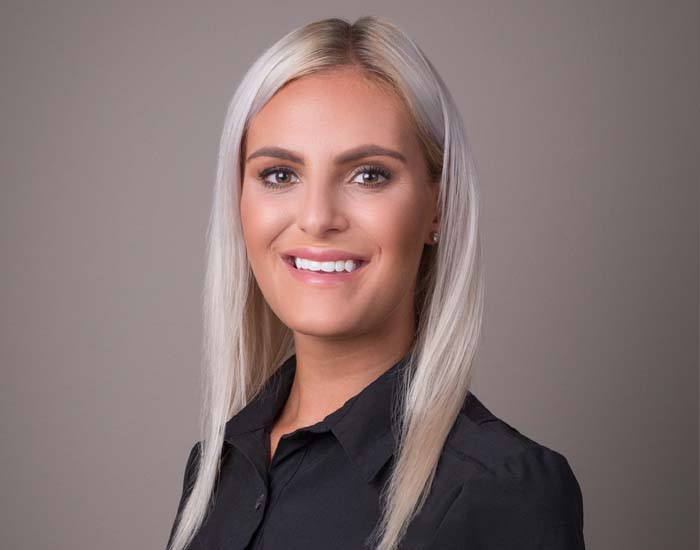 Tereza Částečková, DiS
Head Nurse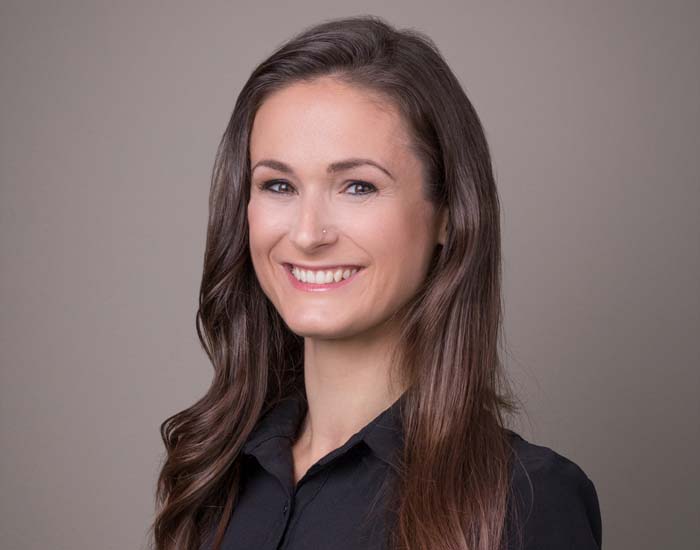 Šárka Jelínková, DiS.
Dental Instrument Technician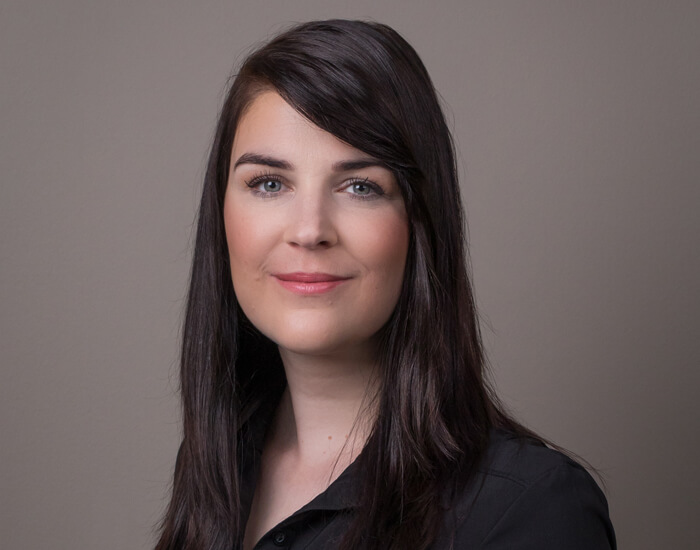 Michala Straková
Dental Instrument Technician
Bc. Michaela Pernicová
Dental Instrument Technician
Dental hygiene
Barbora Habánová, DiS.
Dental Hygienist
Barbora Habánová, DiS.
Dental Hygienist
---
"Joke, exaggeration and relaxed atmosphere is a very important part of the time spent in a dental hygienist's office, where painful treatment is a thing of the past nowadays". I have been practicing as a dental hygienist for 11 years and I still enjoy it as much as I did on day one. Periodontology is my favourite area of practice. My priority is to give patients the information they need along with a dose of enthusiasm so that they understand not only the principle of a disease and treatment, but also that daily oral care is something one can actually look forward to. I especially enjoy working with my paediatric patients and cooperating with parents who take an interest in their child's beautiful smile and healthy teeth. In my spare time I enjoy sports and spending time in the company of friends at concerts, the theatre or an art gallery. I love hiking in my own country, but my favourite thing is to explore foreign countries with a pack on my back.
Marie Glaister, DiS.
Dental Hygienist
Marie Glaister, DiS.
Dental Hygienist
---
I became part of the AGEL Dental Centre team in 2020. I have been extensively expanding my knowledge in the field of periodontology by attending internships as well as theoretical and practical courses. With patients I focus mainly on individual and collective prevention. I have been working in collective prevention for three years as a trainer with the Children's Smile project. Due to my pleasant demeanour and empathy for patients, I get along very well with both paediatric and adult patients. I am a very active person and in my spare time I am interested in sports, healthy eating, reading, travelling and dogs. 
Laboratory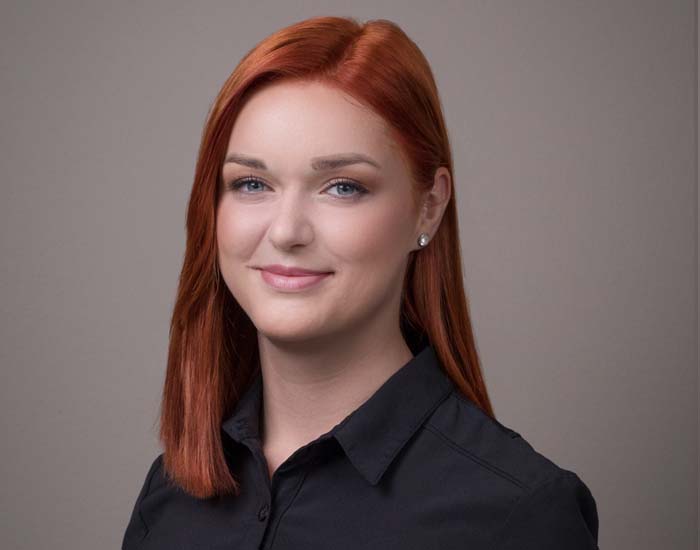 Eva Petrová
Laboratory technician
Administration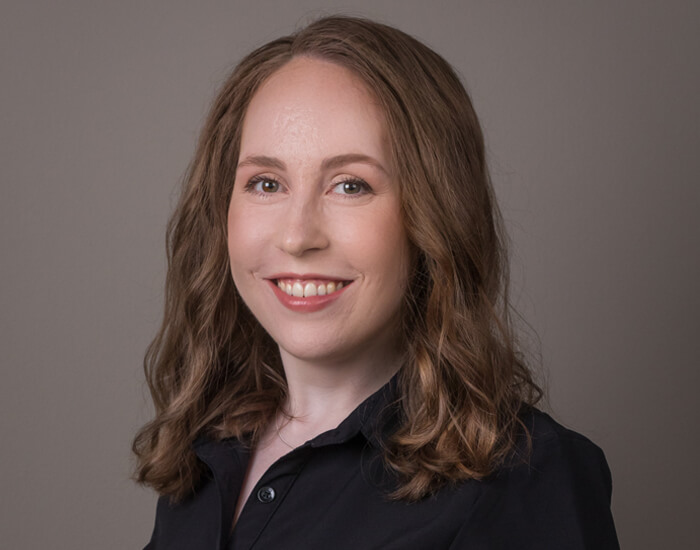 Simona Zacpalová
Receptionist