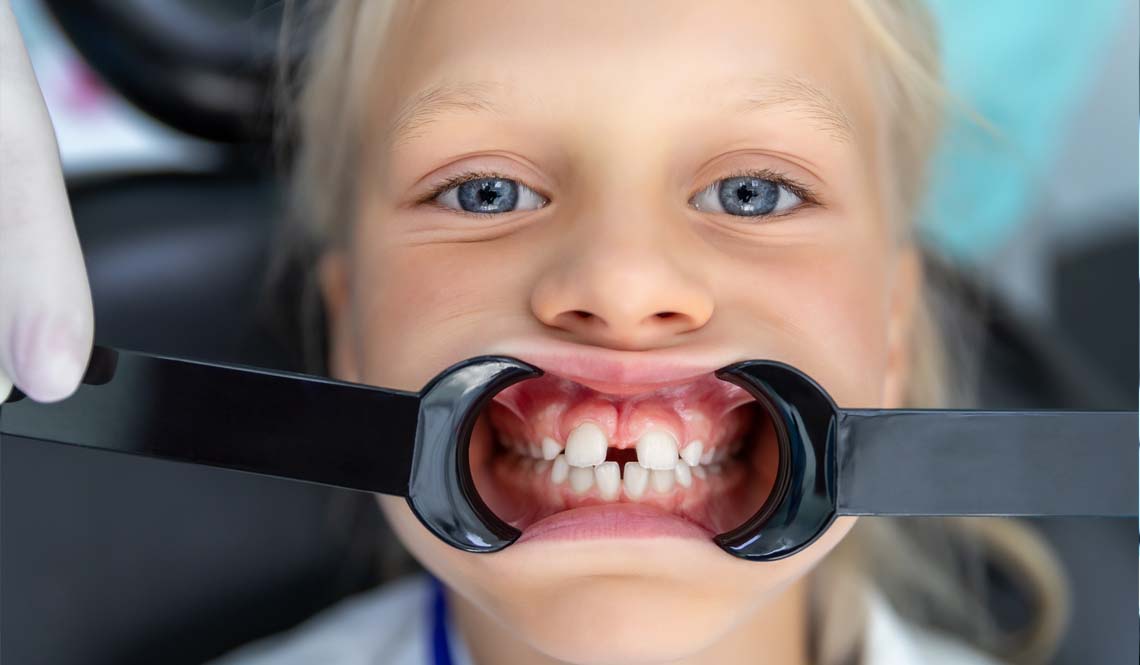 Caring for milk teeth
Children should have their first check-up with a dentist at the age of one year. Expectant mothers should make a visit to their dentist during pregnancy – they will learn how and when to start caring for their child's teeth, what to look out for, and when to begin regular preventive check-ups.
Milk teeth require the same attention and care as permanent teeth. During the first visit to the dental clinic, the child gets acquainted by the environment of the dental clinic, touches the tools, meets the dentist and the nurse and they may even let their teeth be counted. It might seem very young, but this is one of the best ways to ensure a child does not develop a fear of the dentist.
Parents will learn what sort of toothpaste to use and how much, as well as how to properly brush their children's teeth.
Early treatment of caries in baby teeth is vital for oral health. Rotten teeth and leftover roots can only lead to painful complications that can be avoided.
Caring for permanent teeth
At the age of 5 or 6, children get their first permanent teeth. If the dentist thinks it necessary, teeth with deep pits and grooves on the biting surface can be sealed. Grooves and pits can be difficult to reach with a toothbrush and tooth decay is more likely to appear here once the tooth has grown in. To prevent this, a "sealer" – a white filling – is applied to the grooves and pits.